Create a PDF file from a set of images (using IrfanView)
Go to "Options" menu,
then choose "Multipage images " submenu,
then select "Create Multipage PDF".
You need to have installed the IrfanView plugins for this to work.
Please click on the image below to enlarge it.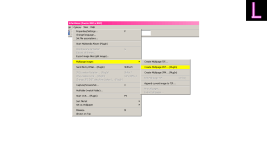 Subcribe now to LUNLUN.com newsletter and you will get the cheatsheet "Top 10 Trigonometry Formulas" as a gift.
It is free to subscribe.
You may unsubscribe at any time.
The privacy policy is here
.